Opting Out From the ObamaCare penalty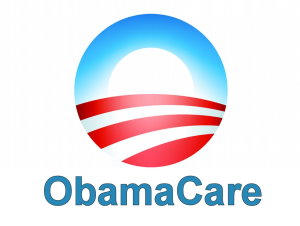 The PPACA (Patient Protection and Affordable Care Act) or popularly known as the "Obamacare" is a health care law that was signed by President Barack Obama that aims to make health insurance more affordable but at the same time increase its quality. The rate of uninsured people is lowered by expanding the insurance coverage to private and public sectors and by reducing the healthcare expenses for the government and the citizens.
What is Obamacare penalty?
Obamacare has issued a penalty deadline for American citizens to get health insurances or else they would be forced to pay for a tax penalty.
How does Obamacare penalty work?
The penalty deadline in obtaining a health insurance is January 31, 2014. If individuals were unable to do this, the penalty amount one would pay would even be higher than just getting your own health care policy.
The penalty cost would be calculated like this:
The first penalty amount in 2014 would be $95 if a person is not married, has no dependents and whose annual income is not higher $19,500. However, if the income were greater than $19,500, one would have to pay an additional one percent of the balance of which the salary exceeds the total of an individual's standard deduction and personal exemption in the federal income tax.
If you have kids or you are married, you will get an additional penalty cost of at least $95 per person for each of your dependents, your spouse, and yourself. The same one percent extra penalty is also added as above but this time, your spouse's and dependents' salaries are included in the calculation.
The Obamacare penalties stated are just for the year 2014. The penalty amount would inflate each year.
How can you opt out?
Even if the intentions of the Obamacare are good, some people can barely put food on their plate so they do not have the luxury to get medical insurances even if they wanted to. Fortunately, there are a few things that could help you opt out Obamacare penalty.
You do not have to pay the Obamacare penalty if your religion objects to the idea of getting health care plans or insurances.
If you are not lawfully present in the United States, you will not be forced to pay the penalty.
You are exempted if you are a prisoner in jail or incarcerated.
You are also not required to pay the penalty if you are an American Indian.
If getting a health insurance would pose financial hardships to you or your family, you do not have to pay for the penalty. In this case, the costs of health care policies should take up at least 8% of your annual salary ($19,000 for couples who are married and $9,500 for individuals)
You could get an exemption if only less than three months of a year, you are uninsured.
You are exempted if you were a victim of flood, fire or any human-caused or natural disaster that created great amount damage to your household.
Many issues arose about the Obamacare penalty but just like any problem, there are always solutions or ways to fix them.