Pros and Cons of Bernie Sanders' Single Payer Health Care (Healthcare for All)
We are at that point of the year where every presidential hopefuls and leading candidates will unravel their plans to make America better. At the moment, it looks like the health plan between the two leading democratic candidates Hillary Clinton and Bernie Sander is what is going to make the difference for who will become the party flag bearer. There has been much talk about how the candidates are going to fix economy, creates more job and support the average American family, there have even been talks about American soldiers in the War zone, what we haven't seen much of yet, though, is how the leading presidential candidates plan to bring much-needed reform in the healthcare sector.
Bernie Sanders has taken the lead in this regard with his most popular health care program which is "Single Payer Health Care". It's a health care plan for each and every US citizen would be insured and no one would be left behind. He is the man that is going to fix the America's healthcare system with his single-payer national health care program. Here is what Bernie has to say about his healthcare reform.
"Health care must be recognized as a right, not a privilege. Every man, woman and child in our country should be able to access the health care they need regardless of their income. The only long-term solution to America's health care crisis is a single-payer national health care program" Source: Berniesanders.com
We will take a look at what the "Single-payer healthcare plan" for the each and every of average middle-class Americans.
What is Single-Payer National Healthcare Program?
A single payer insurance or single payer plan is a system or process where a specific place's government covers or pays for all the health care expenses of individuals. There are pros and cons to this kind of system. Single-payer health care plan also known as "Medicare for all" is the type of health insurance where a single public agency organizes health care financing, however the actual delivery of care are still left largely in private hands. This type of healthcare plan will guarantee that all residents of U.S would receive cover for all important medical services which consist of long-term care, reproductive health care, mental health, vision, dental, preventive health care, prescription drug and medical supply costs.
How Does Single Payer Health Care Work?
This type of healthcare plan is mostly financed by the savings government would get from replacing today's inefficient, profit-oriented system with a nonprofit, single streamlined public payer system. Another source of funding for single-payer health insurance is through the modest new taxes that are based on the ability to pay. Bernie Sanders plan to tax those that earn $250,000 and above more. Under this type of health plan; premiums would disappear and more than 90% of American households will be able to save money that would otherwise be channeled into insurance payments. Those that need medical attention would no longer face financial barriers to receiving healthcare such as co-pays and deductibles and they will be free to choose hospital and doctor. Moreover, single-payer health insurance would enable doctors to regain autonomy over patient care.
The most recent debate about healthcare coverage that is most suitable for American citizens have fueled the quest to understand the difference between different type of healthcare plan such as a single payer system and universal health care coverage.

What's the difference between Single Payer Health Care and Universal Health Care in general?
Universal care coverage and single payer system may be confused for one another because they are closely related concepts however they are two separate things.
Universal healthcare coverage refers to a system where every individual in the United States will receive health coverage. Under universal coverage, the over 46.6 million Americans who albeit have no health insurance will receive coverage.
Whereas, a single payer system is the type of healthcare plan where one party mostly the government, will be responsible for paying all healthcare claims. Currently, the type of health care system in place in United States is the one where separate private insurance companies are charged with paying for the healthcare claims of the rich few who were able to afford the insurance while federal and state government pay some special healthcare care claims through the programs known as Medicaid and Obamacare.
Usually, universal healthcare coverage and single payer health insurance system go together since in most cases, the federal government will be the one responsible for the administration and payment of health care system that provides coverage for millions of people. On the other hand, it's possible to have a universal healthcare coverage in place without having a single-payer system. In theory, it is possible to have a single-payer system without universal healthcare coverage however the possibility of it is extremely unlikely since such a system will undoubtedly be managed by the federal government.
What Are the Pros and Cons of Bernie Sanders' Proposed Single-Payer National HealthCare Plan?
We will now take a look at the pros and cons of having this plan in place come next year (i.e. if Bernie Sanders win presidential race)
Single Payer Health Care Pros
Single payer health care was introduced together with several pros. Here are some of those:
Single payer guarantees high quality health care services regardless of who you are or what you are into. Everybody is treated equally so social and economic status is never a hindrance for you to receive this insurance. All the legal residents of United System will get coverage. Single payer health care system ensures that every person gets health care to the full extent which is required by their health.
Submission of complex billing statements that usually requires some office personnel or any staff is eliminated. Thus, physicians and doctors can freely practice medicine at any time.

Physicians who give out great health care quality can be rewarded for such good doing in providing preventive care. In some countries, most doctors and physicians can receive bonuses after giving their patients a truly remarkable health care. These vary though depending on what country you are in.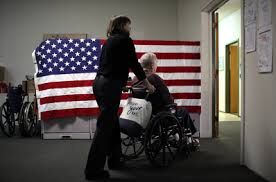 Because this is a non-profit organization, cost of providing health care is substantially reduced. No corporate executives are employed so there is no reason to aim for a higher profit since no bonuses or extreme salaries are to be given out to the staffs. There will be a significant reduction in the amount you pay as health insurance each year.
No one will ever be denied on receiving these health care services because this is open to all citizens. Single payer health insurance covers everything regardless of individual differences and even though you have or pre-existing medical conditions or not.
Insurance premiums are eliminated. This means, it does not exist. Thus, taxpayers can have significant reduction in the taxes they are paying compared to those who acquires costly health insurance from private organizations.
Reduce Amount of Paperwork
There are lots of paperworks that doctors and nurses have to deal with under the current healthcare plan. Introduction of single payer health care plan would reduce it to a significant extent.
No More Private Health Insurance (Only One Buyer Required)
The cost of medications will be significantly reduced since now there will be only one buyer which is the government.
Arguments Against Single Payer Health Care (Cons)
As single payer health care system expands its benefits for many people, many critics still debated the effectiveness of this system and cited many cons. Here are some of those:
Government bureaucracy is increased because this is needed to administer the program. This is basically just like Medicare but was expanded its coverage. Anything run by government usually takes a lot of time. A single payer system will see an increase in queue in hospital and time required before a patient can be able to receive care.
Physicians Became Government Employees/Government Controlled
The government will be the one paying your medical expenses. Thus, this looks like the physicians became government employees as they were receiving salaries from the government. This is not totally a con then, since some may also consider this as pros depending on how you view things. Single payer system will automatically turn all doctors, nurses, research universities and other health workers and medical equipment manufacturers into employees of the government.
The use of socialized medicine is considered as evil things since this is against what America stands for. This is because it can lead one's nation to becoming a communist dictatorship nation.

Many people do not understand the real meaning of socialism and they cannot even understand that single payer is associated with this.

One common issue exhibited by this single payer health care system is in the waiting time one needs to get the fund processed by the government. Thus, you have the sole responsibility to evaluate public option vs single payer and single payer vs universal health care to find what is best for you.
This system has a strong tendency to reduce creativity since there is no more financial incentive for people to carry out research and develop new medicines.
Increase Government Burden
Single payer healthcare system will automatically increase the size and burden of government since more personnel will be required to administer the financial activities that are involved in this system.
Bernie Sanders proposal is still a long shot, the senator brought up this proposal two years ago. He knows that currently he has no co-sponsor however he is determined to garner support that will see the bill passed into law if elected even that is still a long shot as many insurance companies, pharmaceutical companies and other powerful lobby group are posed to stop it as implementation of this system will automatically closed down their businesses. The single payer plan system can either be good or bad and this solely depends on how you view things on your own perspective.