Oklahoma's Medicaid Program, SoonerCare

If you are from Oklahoma, then you are most probably already familiar with SoonerCare. SoonerCare Choice is a PCCM (Primary Care Case Management) program in which all of the members are provided with a medical home. It is up to the SoonerCare providers of the medical home to collaborate with the health care services for Oklahomans that passed the qualifications.
Why Apply For SoonerCare?
True, this question is something that you should ask. Why apply for SoonerCare when there are also other health care programs available? One main reason for this is because SoonerCare covers a wide range of healthcare services. Here are some of the benefits you could get from SoonerCare insurance:
Ambulance
Adults who are living in nursing facilities could get a denture.
Radiation therapy and chemotherapy
Rehabilitation for those who want to quit smoking
Renal dialysis and other clinical services
Services that involve behavioral health
Services that requires ambulatory surgery
Health services at home
Hemophilia
X-ray and laboratory services
Services for patients who are admitted in the hospital
ICF-MR (Intermediate Care Facilities for the Mentally Retarded)
Equipment and medical supplies (supplies for diabetic people are included)
Services for the people who are suffering from poor mental health and substance abuse
Ultrasound and nurse midwife services
Services that involve personal care
Dental services from

SoonerCare dentists
Here are some of the additional services that are exclusively for children:
Screenings for child health
Hearing aids
Immunization shots
Orthodontics
Occupational and physical therapy
Services for kids who have trouble in language, hearing, and speech
Optical or optometric services like eyeglasses
SoonerCare Eligibility
Do you want to apply for SoonerCare? Before you sweat yourself up with all the application steps and requirements, you have to first make sure that you are qualified for this program.
Resident of Oklahoma
You must be able to meet the standards of income.
People who have kids that are under the age of 19
Children who are at most 19 years old
Women who are pregnant
Senior citizens who are at least 65 years old
People who are blind or have any disability
Women who are under the age of 65 and badly need treatment for cervical or breast cancer
Ladies and gentlemen who are older than 19 and need help with family planning could apply for SoonerPlan.
SoonerCare Online Application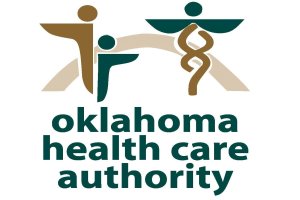 There are many ways for you to apply for SoonerCare but you have to admit, with the advancement of technology, submitting things online is highly convenient and easy. Before applying, check on the okhca.org page and see if you have all the information that they would need. You can get the application on the same site and fill it up. However, to be able to submit it successfully, you will be required to create an account; you can do this as soon as you start with your application process.
If you still do not have a health insurance policy, go and apply for SoonerCare right away. Getting this medical program could be the best decision you ever did for you and your family.